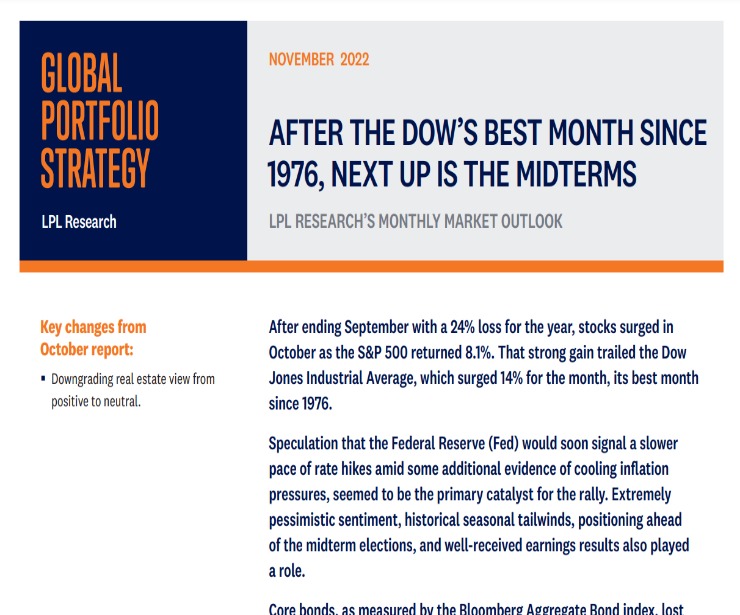 The Strategic and Tactical Asset Allocation Committee maintains its overweight equities recommendation relative to bonds.
read more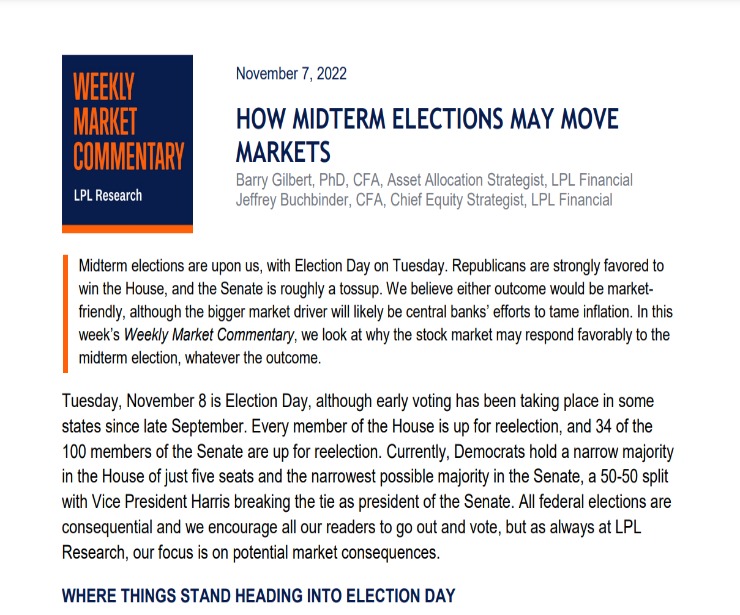 With midterms elections coming up, LPL Research looks at why the stock market may respond favorably to the midterm election.
read more
Contact Us
Have a question? Our investment advisors would be happy to answer any questions you have about your financial situation.